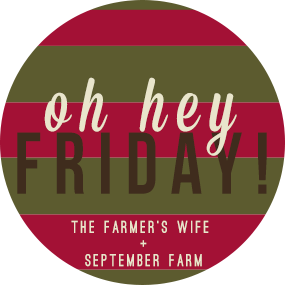 Hello for Friday! Holiday party season is approaching so for today's Oh Hey Friday, I am sharing my top five favorite party outfit ideas. I made these outfit sets on polyvore.com - which is a cool site that lets you put different items together into outfits (really good site to waste time on). As per usual I am Linking up with
The Farmer's Wife
and
September Farm
- click on those links to check out more of the Oh Hey Friday link up.
1. Tulle skirt. All the love for tulle skirts.
2. Lace is a classic for a reason.
3. Sequins are perfect for the holidays.
4. A sheath dress is very Mad Men-esque.
5. Last, but not least, you can't forget about the classic ugly Christmas sweater party.
Have a lovely weekend!